Virtual exhibit tour: Louise Imogen Guiney in Boston
Wednesday, November 11, 2020, 5:30 – 6:30pm (EST)
Click here to register by November 9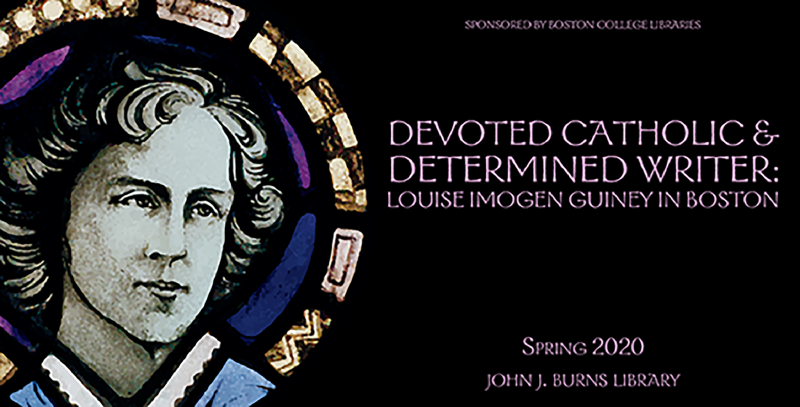 The John J. Burns Library welcomes you to a special virtual tour of their exhibit "Devoted Catholic & Determined Writer: Louise Imogen Guiney in Boston". Because of the state restrictions on the size of gatherings, this will be a virtual tour. The tour is open to all.
The tour will be led by Burns Library conservator and exhibit curator Barbara Adams Hebard and Burns Librarian Christian Dupont. Louise Imogen Guiney (1861-1920), one of only two women represented in stained-glass portraits of American authors in Bapst Library at Boston College, may have faded from the canon, yet she continues to offer a unique window into the multifaceted literary establishment of late 19th-century Boston.